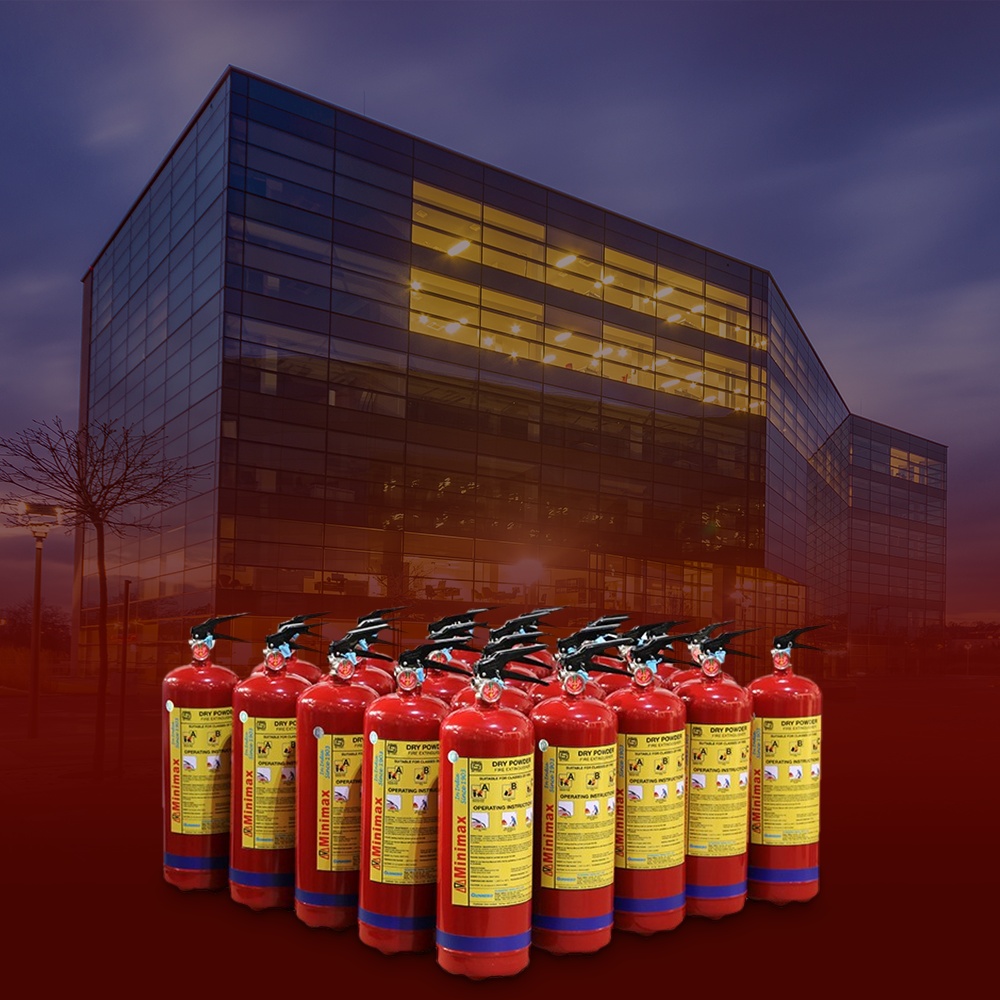 For a Safer Future
Minimax was established as a 1st Indian fire extinguisher brand in 1903 with a manufacturing plant in Kolkata. Later in 1973 the brand was transferred to Steelage which was subsequently renamed as Gunnebo India Ltd in 2005. Fire Extinguishers and accessories under this brand are manufactured by Gunnebo India, at its factory in Halol, Gujarat since 2012. Halol factory is among the 8 factories of Gunnebo worldwide and it follows the highly efficient Gunnebo Operations System (GOS) which focuses on quality, delivery, cost, use of resources, health & safety and securing employee commitment to drive continuous improvement and bring value to the customers. The factory complex also houses a fully equipped lab and fire room to support continuous development and ensures consistent quality.
The Gunnebo Group has a legacy that goes back to 250 years and are global leaders in security products, services and solutions with presence across Europe, Middle East, Africa, Asia-Pacific and U.S.A. The company has been active on the Indian security market through Steelage Industries as a leading supplier of Safes and Vaults and Fire Safety Solutions. It believes in professionalism, integrity, commitment to quality, cooperation, and is committed to creating business sustainability.
With a vision to become the leading provider of a safer future, Gunnebo specializes in providing the highest quality products, services and support to meet the growing demands of the customers.
Milestones